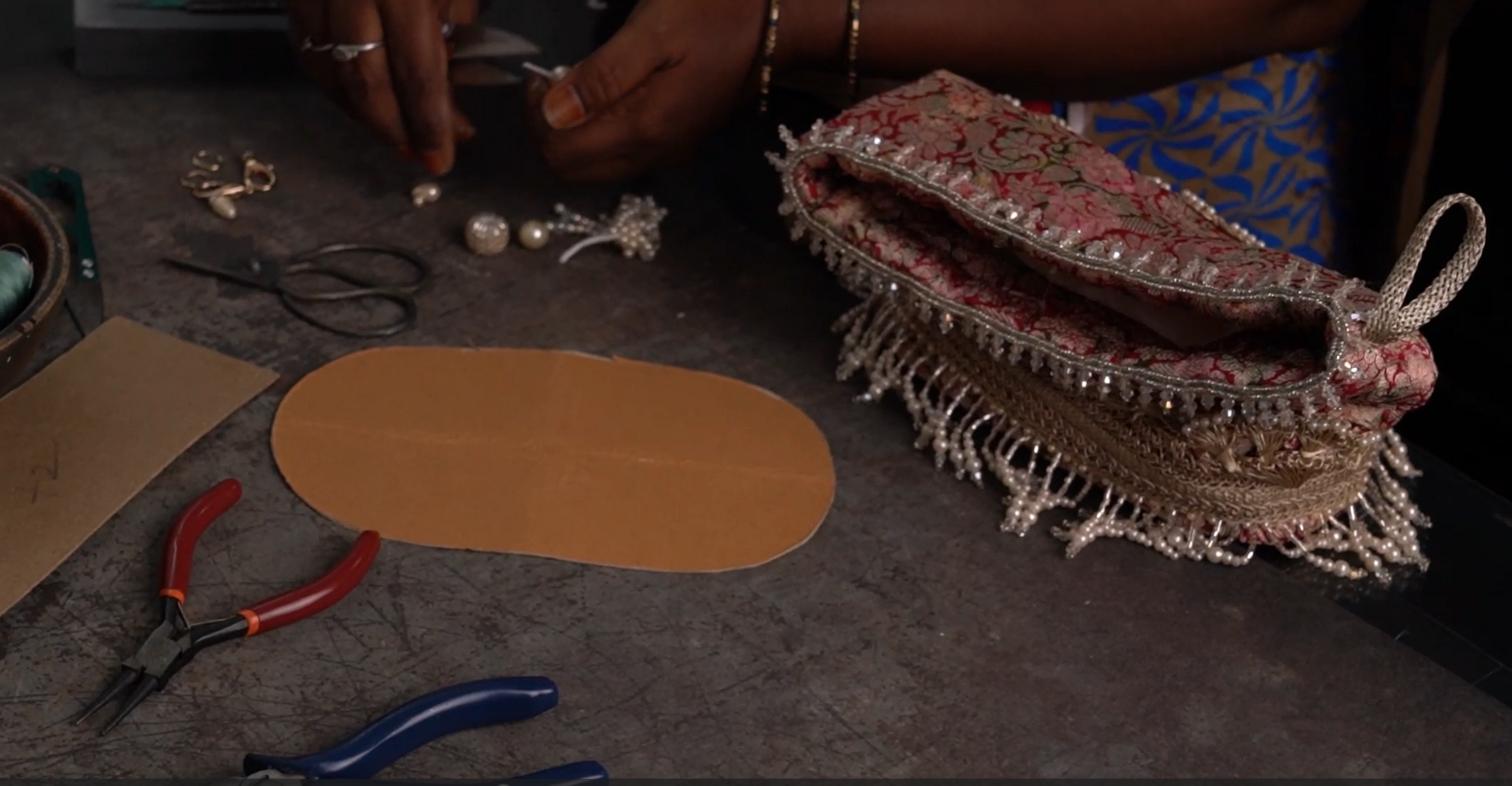 OUR STORY
AMYRA was conceptualized by Priyanka back in 2014, while working at her family's garment business.
Priyanka worked with & learnt from various affluent clients, designing AMYRA bags to their need & specifications. This helped her understand the fashion sense & taste of Indian women.
In 2018, she joined hands with Jatin, an IIT Madras alumnus, to start a full fledged business to build AMYRA into a global luxury brand, from India.
PRESS
Luxurious potlis, clutches & more for your next celebration!
Indian weddings & festivals are full of color, energy & fun. Carrying a boring monotonous bag as a part of your outfit is doing injustice to yourself & the whole vibe, isn't it?
AMYRA potlis, clutches & more add color & fine artistry to your accessories so they complement your celebration look like no other!
Move beyond the dull & monotonous options with gorgeous AMYRA products that that are an amalgamation of traditional fabric and modern form!
AMYRA is now available in select high-end boutiques and designer stores across the country, making it easier than ever to get your hands on our exquisite collection of handcrafted bags.
Find AMYRA bags conveniently in a store near you to experience the quality and craftsmanship that went into every stitch and detail.
So why wait? Head to your nearest boutique store today and add an AMYRA bag to your collection!
online boutiques